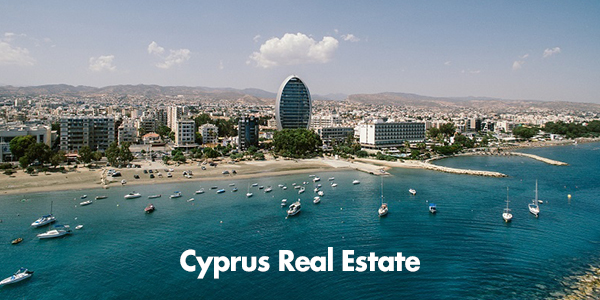 As a large Mediterranean island, Cyprus boasts long stretches of gorgeous beaches, a tranquil lifestyle under the sun, and reasonably priced luxury properties. Cyprus has many property types to choose from. You can either purchase a holiday home for the summers or winters, buy a property to rent out long-term as an investment, or buy a residential home, with the aim to move to Cyprus permanently.
There are many reasons to buy Cyprus real estate:
Low property taxes
Housing market that is optimal for foreigners
Excellent transport links to the rest of Europe
Huge international community
Blue Flag Award winning beaches
Hospitable Community
Luxury Lifestyle
So now that we've covered why you should invest in Cyprus real estate, let's dive into where you should buy.
Where to buy in Cyprus?
The four main cities to consider buying real estate in Cyprus are: Limassol, Paphos, Larnaca and the capital, Nicosia.
Limassol
Limassol is a cosmopolitan city which also benefits from being next to the sea, which is what makes it so unique. Here, you will find everything you need to lead a comfortable life, with many shops, restaurants, bars, and entertainment venues. Living in Limassol, is, however, more expensive than in other parts of Cyprus.
Paphos
Real estate for sale in Paphos, Cyprus, is extremely valuable for busy individuals who like to travel frequently, with the advantage of having an airport nearby. Many people choose to live in Paphos so they can save on living expenses and travel to Limassol every day for work.
Larnaca
If you love the beach and a slower pace of life, Larnaca is a great choice for you. While Larnaca is small, the city is considered to be an undervalued investment opportunity.
Nicosia
Real estate for sale in Cyprus, Nicosia, is great for buyers who are looking to let property out due to its stable demand originating from the domestic market. However, Nicosia doesn't have access to the sea directly, so it wouldn't be wise to buy property in Nicosia for a holiday home or short-letting opportunity.
Go to www.scala.cy to find a beautiful property in Cyprus