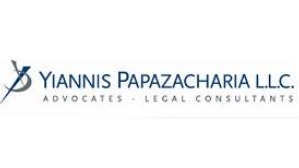 Yiannis Papazacharia LLC was founded by Yiannis Papazacharia, Advocate and former President of the Paphos Bar Association in 1988. The head offices are based in the city of Paphos, Cyprus, with affiliate offices in Limassol, Cyprus and Piraeus, Greece.
Yiannis Papazacharia LLC team is comprised of lawyers qualified in Cyprus, Greece and the United Kingdom, all members of the Cyprus Bar Association and legal professionals with deep knowledge of their area of expertise.
The firm's scope of services encompasses a vast array of areas of legal practice, including Migration, Investments & Real Estate, Corporate & Commercial, Intellectual Property, Shipping & Admiralty, Litigation & Arbitration, Trusts & International Tax Planning.
They advise clients from a broad spectrum of backgrounds and nationalities and recognize that one size does not fit all, and they take pride in our ability to offer personalised advice that is specific to every client's individual needs.
Address:
13 Tepeleniou Street, Tepelenio Court, 2nd floor, , Paphos 8010 , Cyprus
P.O. Box: 60279
P.O. Box Postal Code: 8101
Contact:
Yiannis Papazacharia
[email protected]
Telephone:
+357 26 811 363
+357 26 952 052