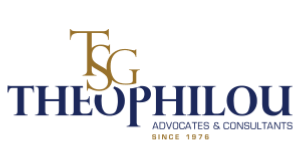 Our law firm was founded by Andreas Chr. Theophilou in 1976, at Limassol, initially with the name A.CHR.THEOPHILOU – ADVOCATES & CONSULTANTS, and is operating at its present address since 1982.
A.CHR.THEOPHILOU LLC has been the founding member of THEOPHILOU SERVICES GROUP, a group of companies, which provide a wide range of comprehensive, quick and high quality services to local and international clients.
The legal aspect of the said services is provided by A.CHR.THEOPHILOU LLC. The Support, Maintenance and Management Services to customers-companies are being offered through the four (4) other companies of the Group, namely THEOSERVICES SECRETARIAL LIMITED, DENCHRI LIMITED, THEOSERVICES LTD and THEOSERVICES NOMINNEES LTD.
Address:
Arch. Makarios III Avenue 232 , Apollo Court , Floor: 6th, Flat/Office: 604 , Limassol 3030 , Cyprus
Contact:
Constantinos Theophilou
[email protected]
Telephone:
+357 25 366 624
+357 25 361 562