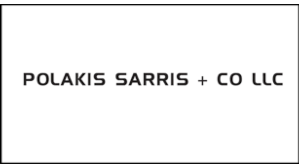 Established in 1970, Polakis Sarris & Co is today the largest, fastest growing law firm in Cyprus having overtaken many older firms.
The company commenced as a "one-man show", run by the founder Polakis K. Sarris. Today, the firm consists of over 30 employees, including lawyers and supporting staff with Polakis K. Sarris as Managing Partner and it has become one of Cyprus' leading firms in the offshore and shipping industry.
In 1997, Polakis Sarris & Co was presented first prize for Business Performance, Financial Achievement and Quality and for Service by the President of the Republic of Cyprus on behalf of the Employers Federation and Industry.
Polakis Sarris & Co. were also presented with the 1999 Cyprus Export Award for Services (First Prize) by the Ministry of Commerce, Tourism and Industry and by the Cyprus Chamber of Commerce.
The success of the office, its rapid expansion and the awards achieved are the direct result of the personal attention, quick response and high standards of excellence reflected in the service carried out.
Polakis K. Sarris is the Author of many books, studies and articles on the subject of Cyprus Offshore Companies, Shipping Companies and Vessels under Cyprus flag, Trusts etc. He is also one of the main speakers of the Central Bank of Cyprus and the Cyprus Chamber of Commerce and Industry at their international seminars organised 3-4 times annually around the world. In 1982, Polakis K. Sarris became the Honorary Consul General of Panama in Cyprus. He is also a member of many international institutions and organizations such as I.B.A., I.F.A., A.M.A., I.T.P.A., A.I.J.A., I.O.D., I.C.C., etc.
Address:
Lefkonos Street 22 , OVO House , Strovolos , Nicosia 2064 , Cyprus
P.O. Box: 21341
P.O. Box Postal Code: 1506
Contact:
Christina Sarris
[email protected]
Telephone:
+357 22 456 000
+357 22 398 400