N. PAPATHEOCHAROUS & CO LLC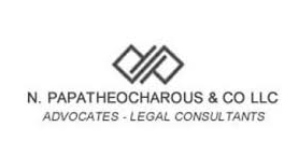 Nikos Papatheocharous & Co LLC is a prestigious law firm in Paphos with high aspirations. We seek to combine different qualities, offering a comprehensive range of legal services and areas of expertise providing our clients with personal attention and short communication lines. 
We merge solid reputation with a contemporary method and are expected to strive to be the best in their field. You, the client, can therefore count on the assistance of competent, efficient and result-oriented lawyers. Traditional values such as competence, reliability and independence are high on our list of priorities, as is a good personal relationship with our clients.
Address:
N. Nikolaides Avenue & Kilkis 17 , S.P. Center , Floor: 3, Flat/Office: 305-306 , Paphos , Cyprus
Contact:
Nikos Papatheocharous
[email protected]
Telephone:
+357 26 923 159
+357 26 912 285